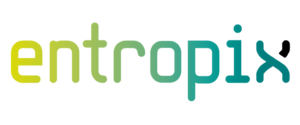 Entropix Ltd is an early-stage life science company based at Sci-Tech Daresbury in Cheshire, UK. The company is developing enzymes with improved performance using synthetic biology and computational analysis techniques. Entropix supports multiple industry sectors including diagnostics, pharmaceuticals, personal care, food, flavours, fragrances, specialty chemicals and environmental remediation/recycling.
To improve the performance of enzymes, Entropix uses a process known as directed evolution in which changes are made to the gene sequence associated with a given enzyme. These changes are then screened for an improvement in enzyme function. Entropix Ltd approached the CW4.0 team at the Virtual Engineering Centre (VEC) to support an investigation into the potential use of using Machine Learning (ML) techniques to relate gene sequence to enzyme function.
THE APPROACH
A proof-of-concept study was created based on a well-studied enzyme with known functional changes related to specific gene sequence modifications. The Industrial Digitisation Team at VEC used their unique Machine Learning and Artificial Intelligence (AI) expertise to investigate how mainstream Machine Learning tools could be applied in supporting the existing data sets and sequence analysis tools used by Entropix.
The VEC team was able to demonstrate that the Machine Learning approach can effectively identify and categorise patterns in the gene sequence that give rise to different functional variants of the enzyme. The tools used by the VEC team were successfully integrated into the Entropix portfolio of computational techniques, ensuring that they can be used and managed easily beyond the support project.