Adrian Morris, Industrial Engagement Manager

Supply Chain is exactly what it says – a linked chain of interactions that can be very simple or very complex. The solution to having the most efficient and risk-free supply of goods, both in and out of your business has multiple factors, some of which are out of your control.
The impact of a global pandemic has highlighted that however risk-averse and robust you think your supply chain is, there are external factors that throw you a curveball.
The nature of global supply chains enhances the risk of one or more of those links being affected.  Those high growth countries that have seen a dramatic change in both their internal consumption of products and their economic reliance on maximising their export trade has exceeded most forecasted data over the last 30 years.
This expansion has created both opportunity and competition for materials and products. The impact of low-cost goods, predominantly from the far east continent, has supported the exponential growth in e-commerce, exacerbated by the pandemic and 'stay-at home' restrictions imposed around the world.
Statista claims that whilst in 2014 there were $1.3b in global sales through e-commerce in 2014, this will rise to roughly $4.89b in 2021 with a further increase and a predicted increase to $6.3b by 2024.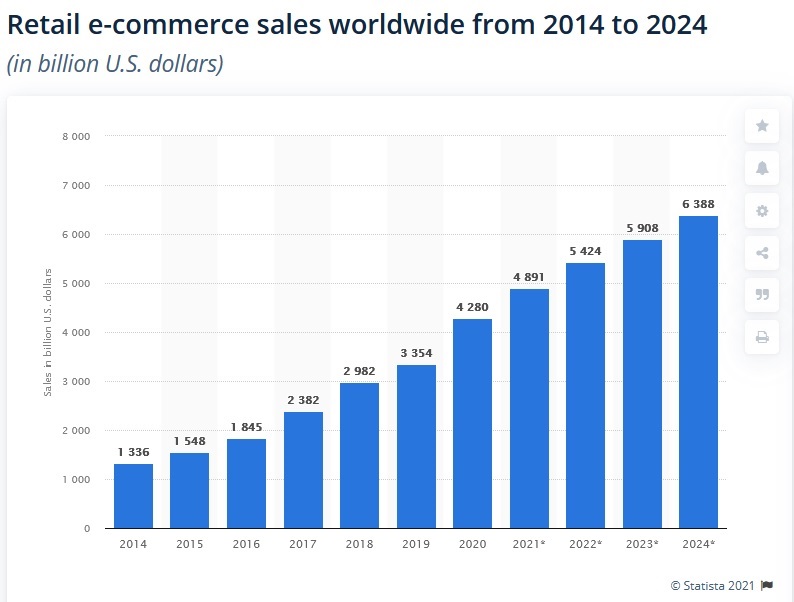 The advancement of global logistics has been a major factor in sustaining the supply of products throughout these unprecedented times. It has embraced the challenge imposed from the increase in social media usage and the developing 'norm' of online shopping, both for personal and business use.
So, if the logistics system is operating effectively and managing the impact of changes from many sources, where are the risks to the supply chain for your business?
Labelled as Supply Chain 4.0, delivering supply chain digitalisation through the application of IoT, Big Data and Robotics to name a few, the Supply Chain Management (SCM) will continually develop through digital innovations.
From performance measurement at both ends of the business, from supply chain to customer delivery, it is clear that the 'norm' is changing with the additional benefit being the value-added to your business.
Planning
The supply chain in manufacturing is dictated predominantly by Design Engineering. There have always been production issues with the design demands and product specifications. Getting global supply chain data to the designer has never been more of a priority. The specification of the products Bill of Materials (BoM) has to be driven from both design, procurement, quality and ultimately finance.
The supply chain is typically controlled through a Quality Management System (QMS), looking at all those elements that are required to maintain customer expectations and internationally recognised accreditations whilst delivering business benefit to shareholders.
Data is the key, and an ERP system driven through a plethora of data channels from multiple sources is going to be the primary feature in managing ever demanding customer expectations.
Supply Chain Digitisation will not be business sector-specific and bound by the typically rigid controls currently in place. It will need to use global data and develop integrated systems with other sectors to create a supply chain eco-system that works across multiple markets.
Reducing the length and complexity of the supply chain is a simpler method. Still reliant on data, maximising the use of local suppliers is also key in focusing your business on its carbon neutrality. Bringing together a holistic approach across business sectors to share data throughout the manufacturing process (including design) will be a step in the right direction.
For those OEM's who sub-contract 'design to print' parts, then there has to be an increased focus on material and product commonality where possible. Their design data is rigid and removes a lot of flexibility from the SME to achieve a supply chain that is agile but resilient.
Future supply chains will be driven by IoT. The data will need to be accurate and transparent, the lead times and distribution will need to be faster and real-time data would drive flexibility in meeting fluctuating demand.
The application of Artificial Intelligence (AI) and modelling and simulation to monitor and adapt supply chains so they are more dynamic and agile, will require both, a new perspective and new skills. Refinement of existing skills will initially define the working data parameters until AI will provide alternative scenarios and options from optimising actual data.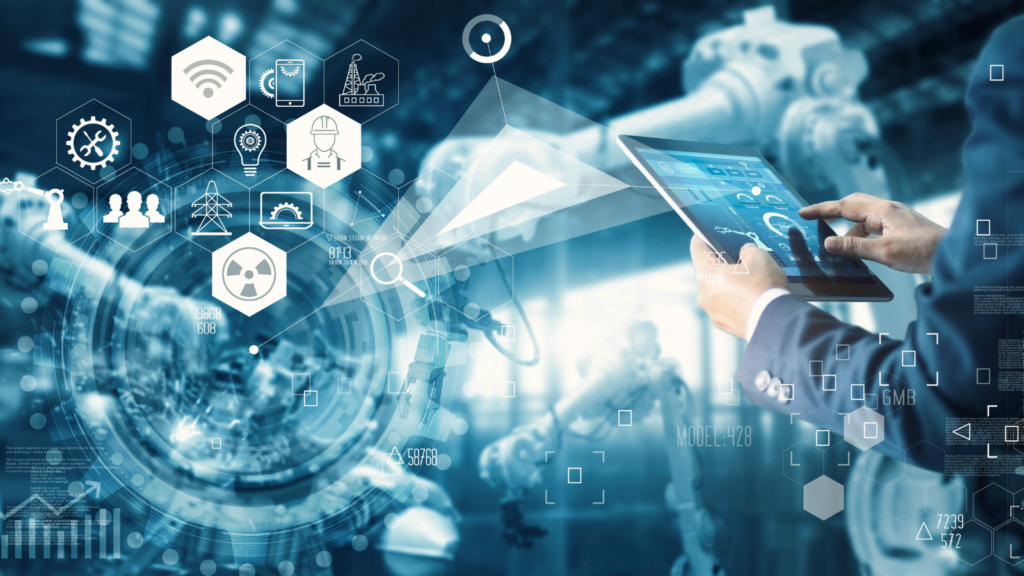 If business and society want to benefit from the four grand challenges set by the Government including AI & data, ageing society, clean growth and the future of mobility, then we need to challenge existing supply chain methodology and apply digital innovation technologies.
We will need to:
Create and apply data more effectively and utilise AI.
Harness the learning and knowledge held by an ageing population and upskill and re-skill, whilst benefitting from hybrid working methods and whilst the location of products is being driven to be more localised, the employee base can be global.
Create shorter local supply chain eco-systems and minimise the carbon footprint of products.
Develop logistics and delivery methods that minimise travel through shared utilisation of both materials and data.
Whether it is FMCG, manufacturing parts, perishable goods or retail and hospitality, the digitisation of supply chains through the application of AI will undoubtedly deliver success through innovation, including the key sector of finance which underlines most risks at all stages.
To provide a more resilient and efficient process and a greater focus on nearshoring and onshoring of supply will be seen as a trend that continues post-pandemic restrictions.
Improvements to the supply chain cannot be done in isolation. The development and application of digitalisation in all aspects of the business need to be addressed and combined in the business strategy.
The Virtual Engineering Centre (VEC) as part of the University of Liverpool is leading the new C&W 4.0 initiative, alongside Liverpool John Moores University, Science Technology Facility Council and the Northern Automotive Allice. The project offers SME's across Cheshire and Warrington the opportunity to take advantage of their expertise and unique awareness of the digital supply chain opportunities in the region, whilst supporting your business to develop an improved business strategy, leaving your company better prepared for the digital age and the adoption of digital tools and innovative technologies which will enhance your productivity.
To find out more, please contact us at vec@liverpool.ac.uk